BINGHAMTON'S UNIQUE PHOTOGRAPHER
I am the sole PPA* Certified Professional Photographer and Master of Photographer, not only in here in Binghamton, but in  Broome County and beyond.  That makes me Binghamton's Unique Photographer.  Well trained, experienced, creative, accomplished and, for your safety, insured, I create works of art that are affordable.  In this website you will find fine-art portraits, audition images for dancers and fitness, event coverage, and architectural studies.  
NANCY BASMANN PHOTOGRAPHY
The images do well as fine art prints, large canvases or just simple digital presentations.
My work in the Binghamton region is unusual in three main ways:
A PPA Master of Photography, I continue to submit images for judgement by the judges at the annual International Photographic Competition.  My artistic skills continue to be honed through the competition, and my work continues to appear in the PPA Loan Books published by Marathon Press.  The PPA awards have been for architectural images, a floral still-life, but mainly for portraits that are character-studies.    The aptitude, the skill, and the artistry to create the character studies serves my clients.  The best portraits not only make clients look good, but also convey their character.
V
isitors to Nancy Basmann Photography will find a studio that is large and fully-equipped.  Having trained to become a PPA Certified Professional Photographer, I am careful to do things the right way. The studio is 24′ long and 17′ wide, with a 13′ vaulted ceiling, large enough for dancers.  The dressing-room permits clients comfortably to change their outfits for variety during their shoot. My lights are not pinned down like those in a commercial studio.  I use different lighting-setups during a shoot and for different clients.  My work remains fresh and creative.
Photography is about painting with light.  For clients, it is my responsibility to use all the sources of light available to me that would make their portrait have more impact.  Trained and experienced I prefer to use all the light sources and have high quality equipment to render the best light. In an outdoor, or environmental shoot, a hint of  artificial light–from an off-camera strobe or reflectors that direct the natural light– to draw the viewer's attention to the client's eyes and mold their facial features will create that bit of drama that makes the portrait special, intriguing and attractive.
I would love to meet you and discuss what you would like in your image, show you my work, and explain what is involved in the shoot.  I am generous with my time.  The initial consultation in my studio, which often takes an hour, is free.  The shoot that is  at the location of the clients' choice bears a flat-rate charge, so we can be relaxed about the time.   After a shoot, I have a look at the collection of images, polish          them up, and invite the clients back to the studio to decide which images to buy and how they want the images displayed.
My clients receive high-end treatment and receive artistic prints at affordable prices.
Do make an appointment with me,  Binghamton's Unique Photographer,  to come by for a discussion about what you are looking for in your images. You will get a high-end product for reasonable prices.
Galleries on this website also show my collections of Fine-Art, which include the prints that received PPA Awards, the Street Portraits and the Southern Tier Architectural Photographs.  Prints of the images on fine-art paper that I order from a professional lab at the size that you want are available to you.    
PPA, Professional Photographers of America
Meet Nancy
Meet the artist behind the images and how she approaches her work.
Learn More

»
Certification
Discover what sets a Certified Professional Photographer apart from the crowd.
Learn More

»
Master of Photography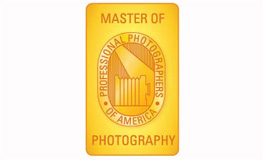 Learn more about the PPA Master of Photography degree.
Learn More

»
Copyright © Dandelion by Pexeto